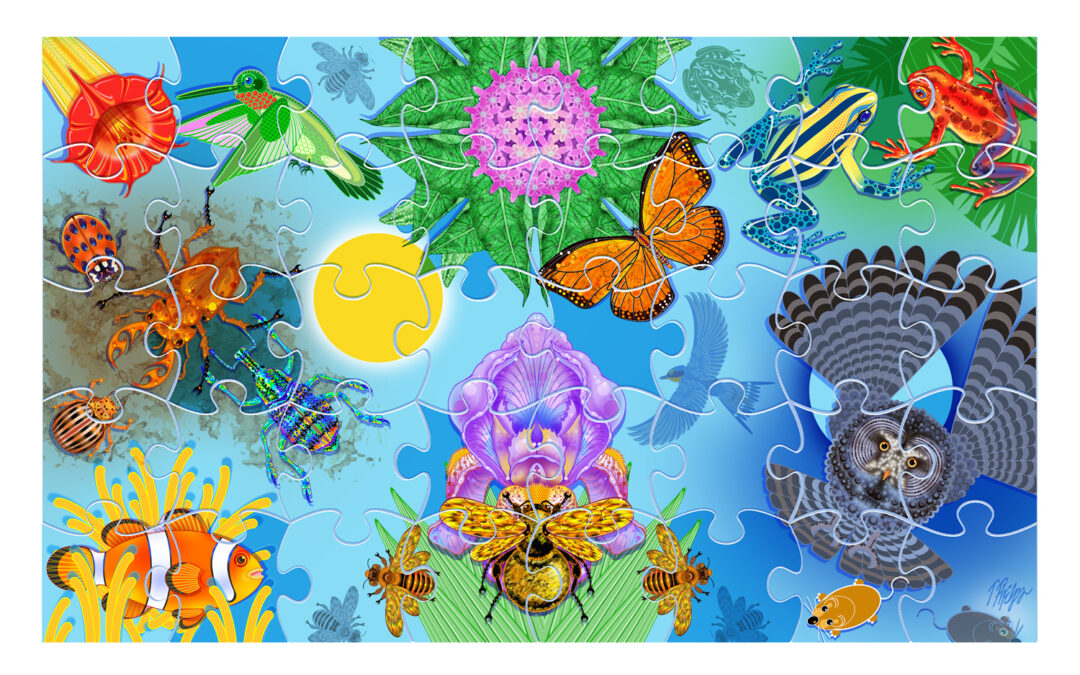 For biodiversity success the puzzle pieces must fall in place and stay together.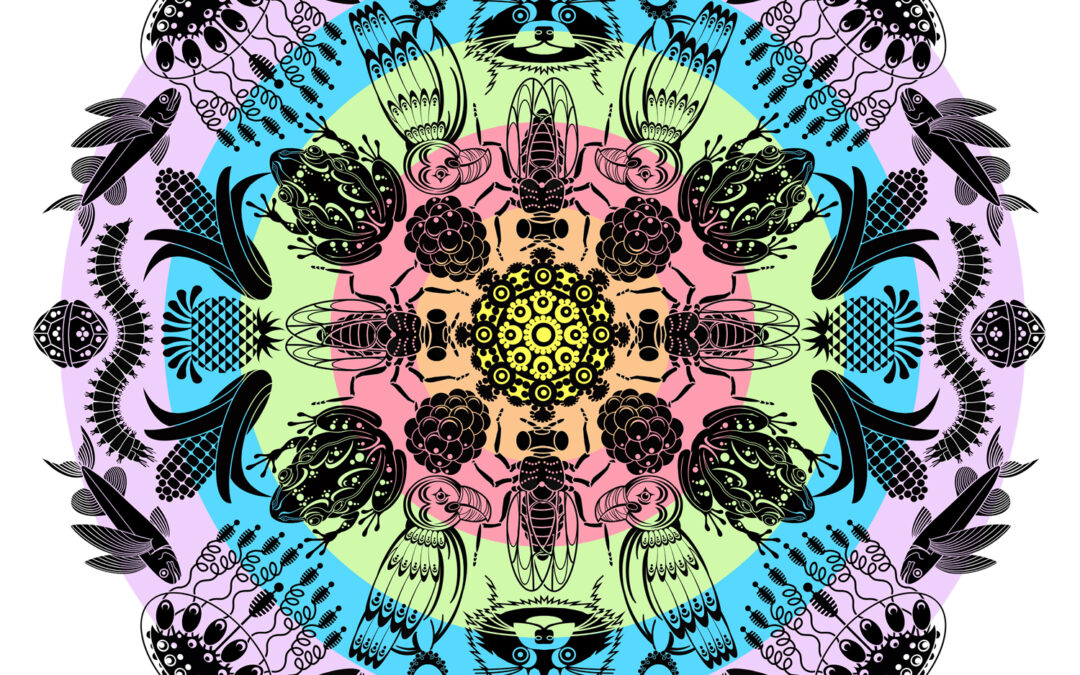 Sometimes my 60+ year brain does not quickly conjure up and sift through the 1100+ mandala and nature panel images I have created over the past 10 years until I ruminate on the topic I seek and search external hard drives. Ah-Ha—there you ARE! This mandala was to...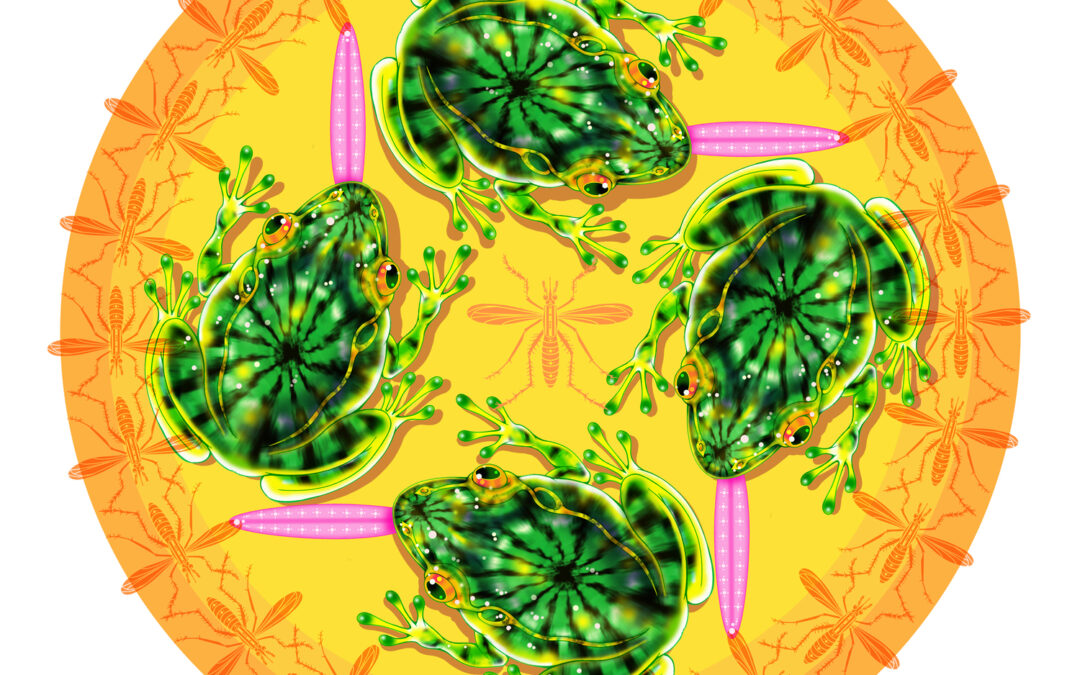 I have always liked amphibians since going grocery shopping with my grandmother when I was 7 years old. Holding hands we would walk into the store and pass by a square upright glass vending box with little treasures encased in plastic capsules like bouncy balls, shiny...