The Mandalas of Tim Phelps
The circular mandala form is the perfect representation and embodiment of structural balance, coincidentally, also found in all plants and animals.  Since the dawn of time, nature, too, has been in varying degrees of circular balance and equilibrium. In maintaining this circle, nature repeatedly perfects ways to endure and adapt in the presence of constant excitement and change to re-establish equilibrium followed by calm. I too am trying to capture this same excitement and calm to impart to the reader through my nature mandalas.
Learn More
Take an eco-trip around a world of nature mandalas
Discover Unlimited Beauty
I have been a medical illustrator for over 38 years. For the past 8 years creating nature mandalas is a personal quest. It further defines the joy I have had for the entirety of my life fascinated with and interpreting nature in pen and ink prints, animal doodles and cartoons and now full color representational nature mandalas. The essence and act of mandala creation has pulled me in and delivered just as advertised. Mandalas are engaging, thought provoking, meditative, and joyful tools. Their swirling patterns and colors and rhythmic repeating nature feel fulfilling. Finally, it is the actual creation of individual art assets and placing them in repeating mandala arrangements that brings focus to my objective—a combination of Fun and Fine Art!—defining and completing my "art circle."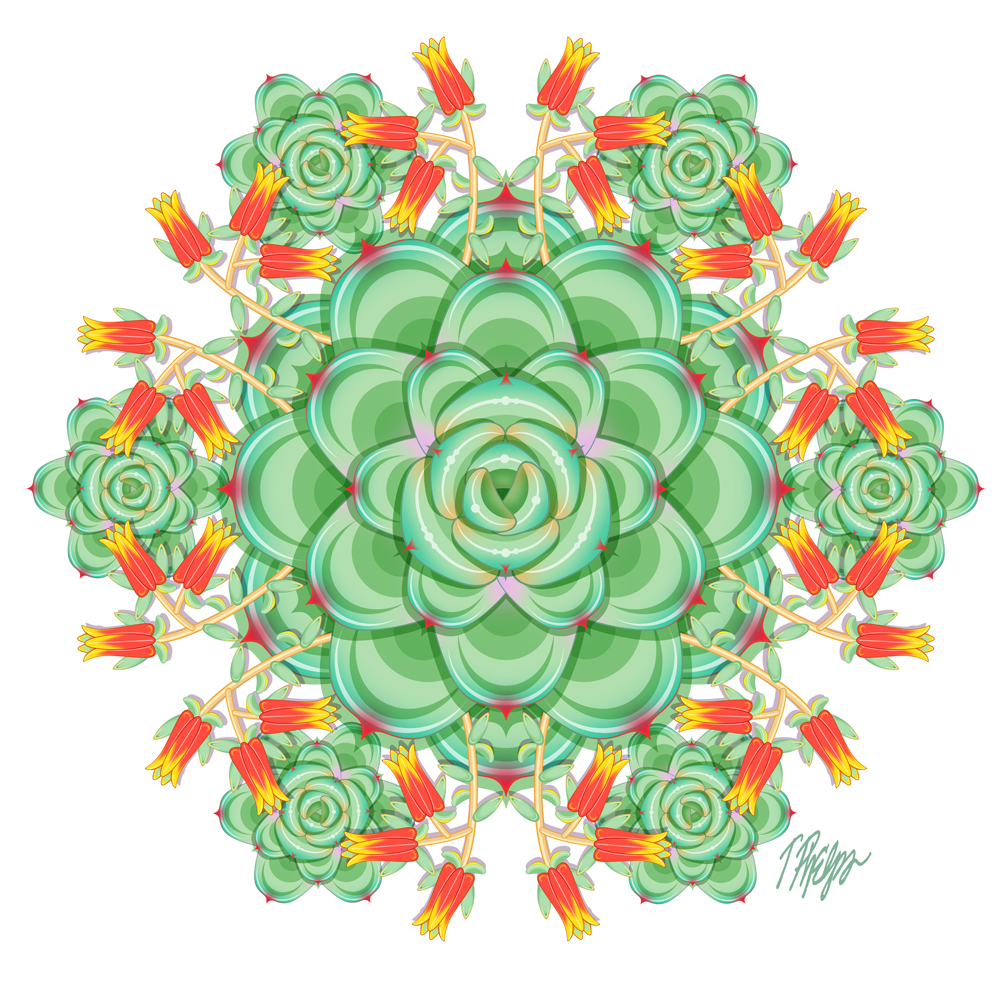 What are you waiting for?